Contributions made by Artists and photographers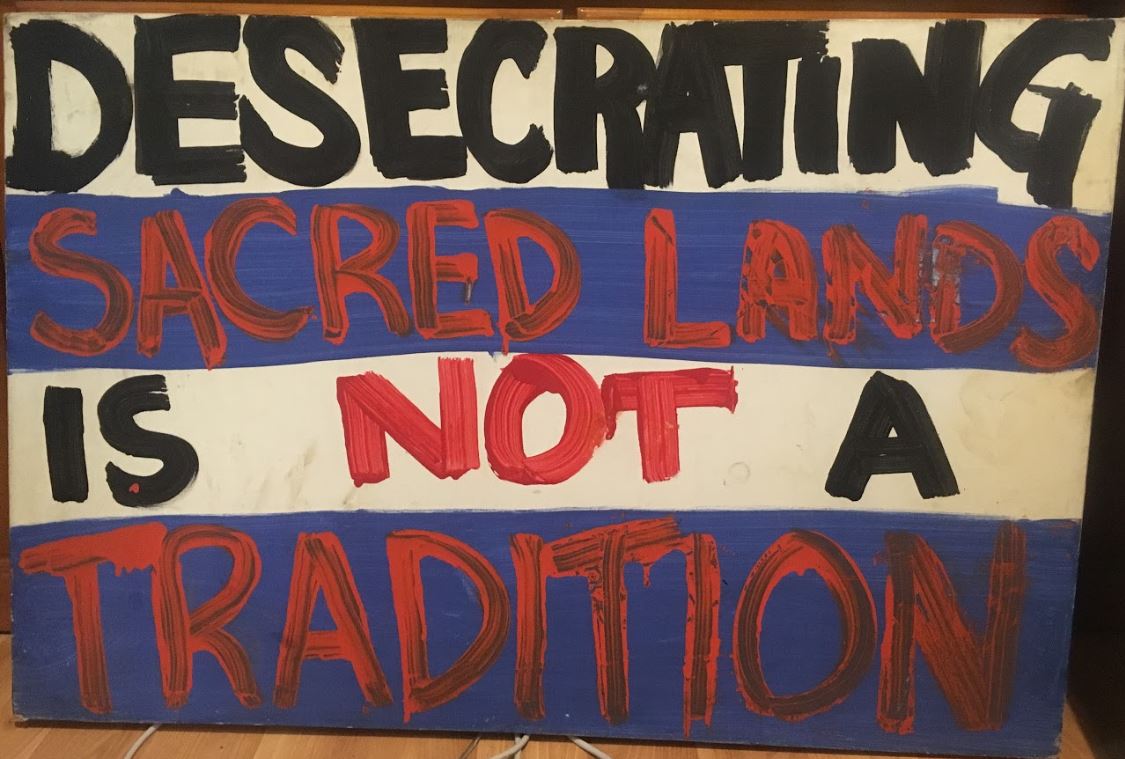 Desecrating Sacred Lands is Not a Tradition
Donated for display from Ruth Aloua. She first carried this sign on the mauna on October 7, 2014 . Since this sign has been held through the movement by many protectors and allies, including, Francois Waikoloa (Image Right)..
Donated for display from Pua Case. These boots were worn on the mountain during the 2015 TMT shutdown . They were retired two years later finally when the soles broke loose.
The exhibit honors our keiki (children) who stand as pillars for our mauna. Photos of keiki are being accepted.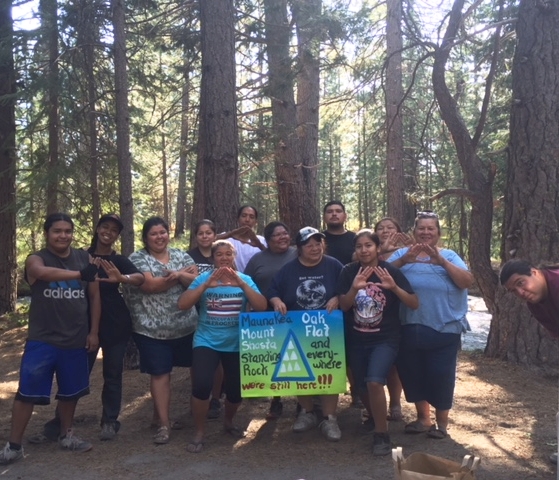 The exhibit features the many allies throughout Hawai'i, across the sea to Turtle Island and around the world who stand to protect Mauna a Wākea.
The exhibit features photos of our mauna, kia'i, keiki,
natural elements and more.